Return to Headlines
Roxbury Students Place in Wallkill Valley's 10th Annual Art Invitational

Roxbury Students Place in Wallkill Valley's 10th Annual Art Invitational
ROXBURY, NJ (April 1, 2021) – Students from Roxbury High School and Eisenhower Middle School placed in Wallkill Valley's 10th Annual Art Invitational which was held virtually on March 26th. Artists from 14 area high schools and five middle schools submitted works of art for this invitational.
Winners from Roxbury included eighth-graders Jessica Phan and Rianna Attieh. Phan won second place in the category of Digital Media/Procreate for her piece entitled "The Shy Astronaut" while Attieh won Best in Show in the category of Pencil, Ebony, and White Charcoal Drawing entitled, "Gone with the Wind." Both artists were awarded gift certificates for Blick Art Supplies for placing in the top 3.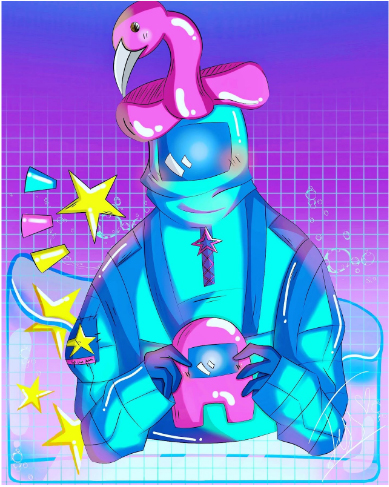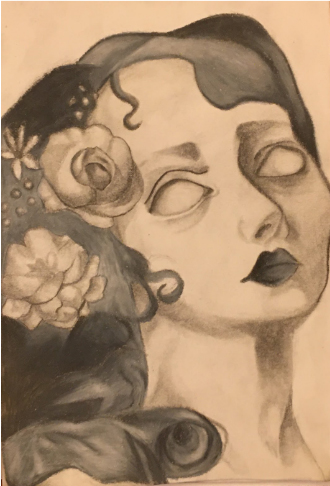 Following the invitational, eighth-grade art enrichment teacher, Monica Roman from RHS shared out the good news with the EMS staff and students via email saying, "All of the artists are doing an amazing job in the art enrichment program this year. They attend every Google Meet with their cameras on, ready to create, share ideas, learn new techniques, and have fun! I am very proud of them and how they are handling themselves given our changing situations and challenges this year."
Roxbury High School seniors Jessica Vassoler, Aidan Crysler, and Sheryl Peng also came away with awards. Vassoler won third place in the Open/Mixed Media Category for "Ocular Headaches". Crysler won first place in the Digital Media Category for "Long Gone" while Sherly Peng first place and Best in Show in the painting category for her piece entitled "Build My Whole World Around You".
In addition to winning awards, a few also won a few scholarships. Sheryl Peng won a $12,000 scholarship to the Savannah College of Art & Design and a $20,000 a year for a BFA program from Montserrat College of Art.
Savannah College of Art & Design also had two honorable mentions from Roxbury High School – Jessica Vassoler for her "Ocular Headaches" piece and Alexa Hernandez for "The Ugly Truth" in acrylic paint and red ink on canvas paper.
Congratulations to all of our talented artists!
PHOTO ATTACHED (courtesy of Roxbury High School)
VIDEO ATTACHED (courtesy of Roxbury High School)
###
For more information, contact: Roxbury Community School/Community Relations Coordinator Ann Rhodes at arhodes@roxbury.org or 973-584-7699.