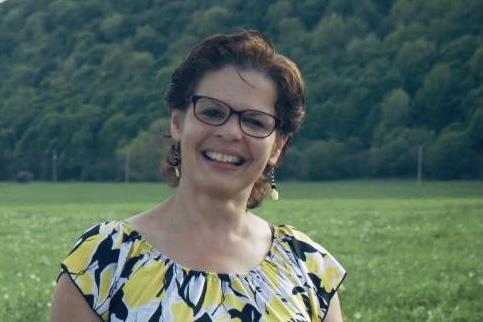 Phone: 973-584-2973 x2007
Email:
Degrees and Certifications:
Mrs.

Evelyn Torres-Davis, LPC

Work Experience: After obtaining my BA in Psychology, I worked for 10+ years with developmentally disabled adults in a Day Treatment setting as their Client Coordinator. After moving to NJ, I worked as a Teacher's assistant at Randolph Middle School, while working toward my M.A. in Counseling Psychology. Halfway through my Masters, I also started working part time in the evenings at a Catholic Charities Hope House in Dover, NJ as the Bilingual Clinician. This helped me achieve the necessary hours toward my LPC, to become a Licensed Professional Counselor. In 2008, after completing my dual degree in School Counseling and Mental Health, I became one of the School Counselors at EMS. I continue to work toward establishing my private practice as an LPC. I, thoroughly, enjoy working with my students and helping them navigate the middle school waters, both academically and socio-emotionally.


Philosophy: I live by the "golden rule." I believe that each individual in this world has the potential to contribute something totally unique and worthwhile to the sum total of our society and culture. I believe this begins within their family of origin and in their "school family/culture." When and if each child has at least one person that shows them care and unconditional regard, this promotes self-confidence and self-love that will make a productive member of society. When this happens, I believe they will "pay it forward." Because we are an interactive society, especially working with children, we have the opportunity to help mold their lives and point out their assets and potential contributions to their world, thus helping them gain insight into their purpose in life.


Who Am I: My husband of 36 years and I have 3 daughters and 2 grandsons, and my first granddaughter, on the way. My faith is very important to me and it guides my life, interactions, decisions, and purpose in life. I consider myself to be creative, reflective, and introverted for the most part. I enjoy a good romantic comedy, Hallmark, or a Tyler Perry movie with a good and positive message. When I can, I like to take a nice hike in the trails with my hubby or grown kids. Anybody that walks into my office and/or house will, immediately, know I am an avid gardener who also enjoys interior decorating. Whether outdoors or indoors, plants of all types have a special place in my heart. I believe a person's surroundings, whether at home, in the office, or the car, will tell a lot about that person. I am a family-oriented person rooted in her Christian faith and Latino background.