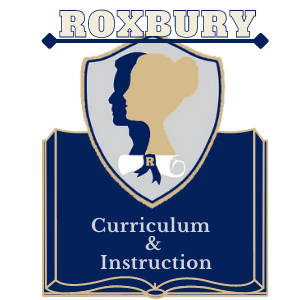 Curriculum Mission

The Roxbury Township School District is focused on enhancing the active, inclusive, and multifaceted learning experiences that enrich a child and young adult's life. These experiences serve as a way to empower the learners under our care within and beyond the walls of our district.

Our curriculum seeks to offer a strong emphasis on future readiness, instilling critical thinking skills such as problem-solving, communication, resilience, and collaboration. We align our educational approach with the district mission, Portrait of a Graduate, and the New Jersey Student Learning Standards. Our district curriculum is adaptable and evolving to accommodate the diverse needs of our students.

We collectively revise, update, and reflect on curricula to ensure it aligns what we teach with how we teach the students of Roxbury Township. Through these efforts, we seek to empower our students to partake in a lifetime of both learning and community engagement.

The most current district-approved curriculum can be found in the Google Folders below. All curriculum and associated resources are carefully aligned to the District's Inclusivity Statement.