Return to Headlines
Jefferson School's Annual Giving Tree
Jefferson School's Annual Giving Tree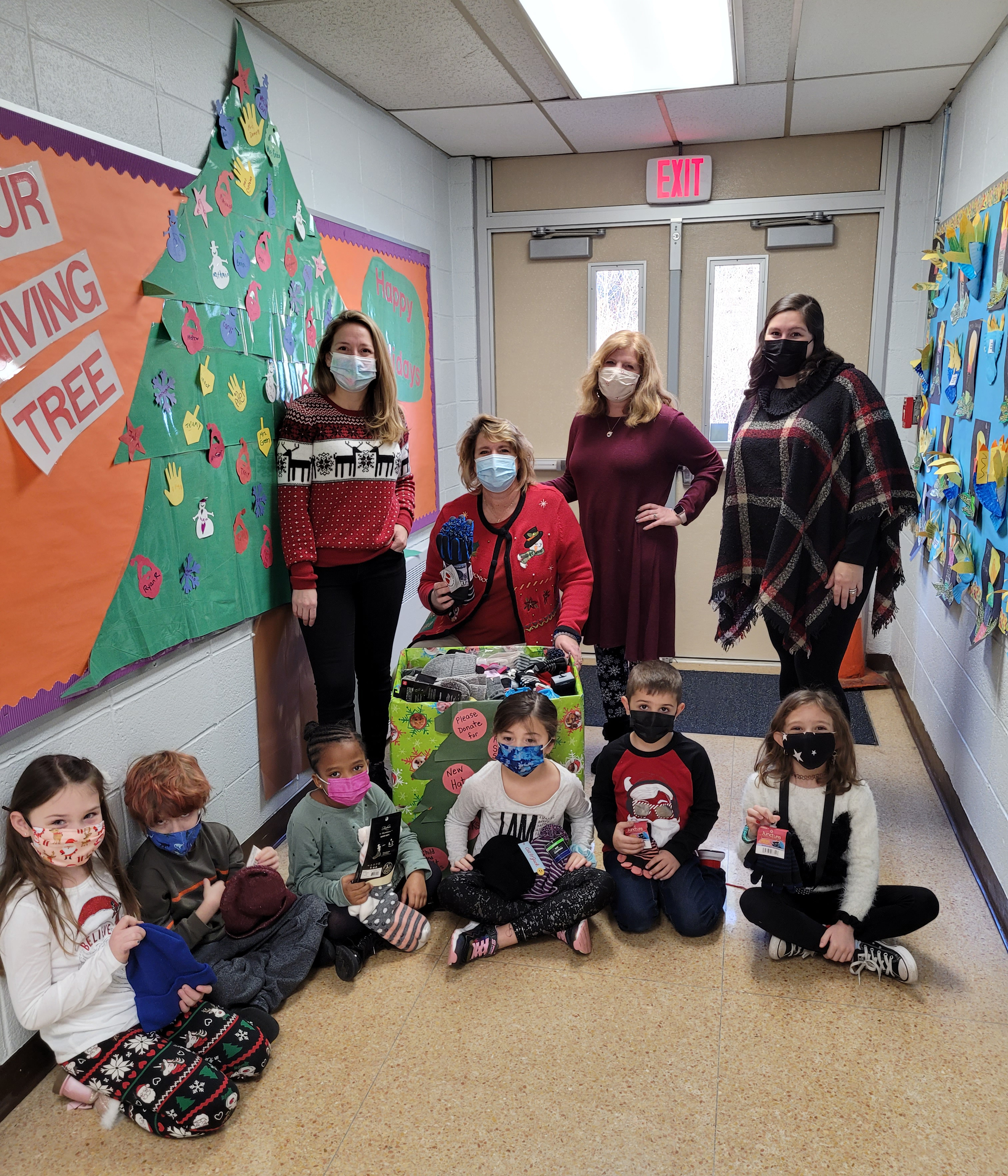 ROXBURY, NJ (December 23, 2021) – First-grade teachers and students at Jefferson Elementary School held their annual "Giving Tree" project where they collected hats, gloves, scarves, and socks schoolwide, and they have a generous donation this year for Roxbury Social Services.
"Teaching the students how important it is to give to others in their community is essential. I enjoy watching them participate in such an important cause," explained Brittany Tiger, first-grade teacher.
The donations were collected in the first-grade hallway next to a bulletin board with a large "giving tree," where the students and staff could place their donations in boxes. People donating could then pick an ornament for the tree.
First-grader Erin Czarnecki shared, "I gave some hats and gloves that would fit someone my age. Kids that need them can go to Social Services in Roxbury and get the ones I donated. It makes me feel so good!"
This annual project continues to keep the spirit of giving alive at Jefferson School!
PHOTO ATTACHED (courtesy of Jefferson School)
Jefferson Giving Tree (L to R): Front Row – First graders: Aurora Tani, Logan Villamonte Roy, Sophia Josma, Mazie Blanchard, Danny Rapp, and Sophia Masullo; Back Row – First Grade Teachers: Brittany Tiger, Barbara Derrick, Christina Green, and Jaclyn Bremer
###
For more information, contact: Roxbury Community School/Community Relations Coordinator Ann Rhodes at arhodes@roxbury.org or 973-584-7699.
ABOUT ROXBURY PUBLIC SCHOOLS
Roxbury Public Schools is a K-12 school district preparing the children of today for tomorrow. As a dynamic and thriving district, in partnership with a supportive and collaborative community, Roxbury Public Schools inspires and empowers all learners to flourish as ethical and global citizens in the 21st century. The district serves students throughout Roxbury Township, New Jersey, including the areas of Landing, Kenvil, Succasunna, Ledgewood, Mount Arlington, Port Morris, Flanders, and Wharton. Connect with us online at www.roxbury.org or on Facebook at www.facebook.com/RoxburyPublicSchools.