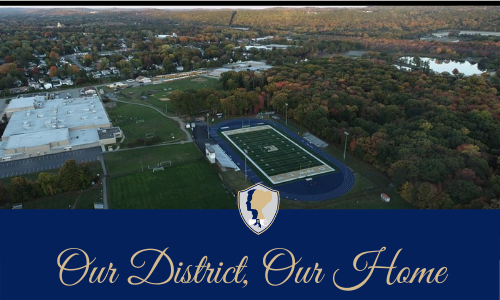 Formed more than a century ago, our school district has as its core mission to provide students with an exceptional education, empowering them to become problem solvers, collaborators, innovators, and critical thinkers.
Our District
The Roxbury Township School District, a proud and progressive district, in partnership with a supportive community, inspires and prepares all learners through a challenging educational experience to achieve their full potential as productive citizens.

Our talented staff provides a challenging, yet supportive environment. In each of our seven schools, students enjoy experiences and opportunities that enable them to become productive young adults in an ever-changing world.

Curriculum

Our curricular areas are aligned with the New Jersey Student Learning Standards. Annually, we revise curricula using a five-year plan to ensure frequent updating of what we teach and how we teach it to the youngsters of Roxbury Township.

Staff

In addition to annually assessing our curricular needs, we provide staff with professional development activities which enables our teachers to constantly strive to stay current with the latest instructional techniques. Additionally, technology is an important component in the instructional process. We provide the necessary software, hardware, and Internet access so that it may be used as a tool to enhance instruction.

Parents

We encourage parents/guardians to take an active role in their child's educational process. Parents/guardians are also encouraged to attend conferences and maintain open lines of communication with their child's teachers.

We recommend participating in the Parent-Teacher Association, the High School Community Association, and attendance at Board of Education meetings. We also urge individuals to regularly visit our school district website to view district and school information that is regularly updated. We are very proud of our district website, and we hope you add our site to your "favorites" list.

Community

In the spirit of continual growth, the Roxbury School District is collaborating with representatives from diverse elements of the community to create an educational vision that directs, motivates, and inspires us to work together for the common good of our students. The Shared Services Committee, which is comprised of representatives from both the Roxbury School District and the Town Council, meet periodically throughout the school year to discuss various interests that affect both the Township and the school district.

This is a prime example of the collaborated efforts of the Township and the school district working together to create a vision for the future. Community support is a critical component that enables Roxbury to have the outstanding schools we all enjoy. It is through the combined efforts of the entire community that all students will have the opportunity to realize success.